The Consibio Cloud Dashboard serves as the central hub of your projects, providing a comprehensive overview of your sensor and actuator data in real-time.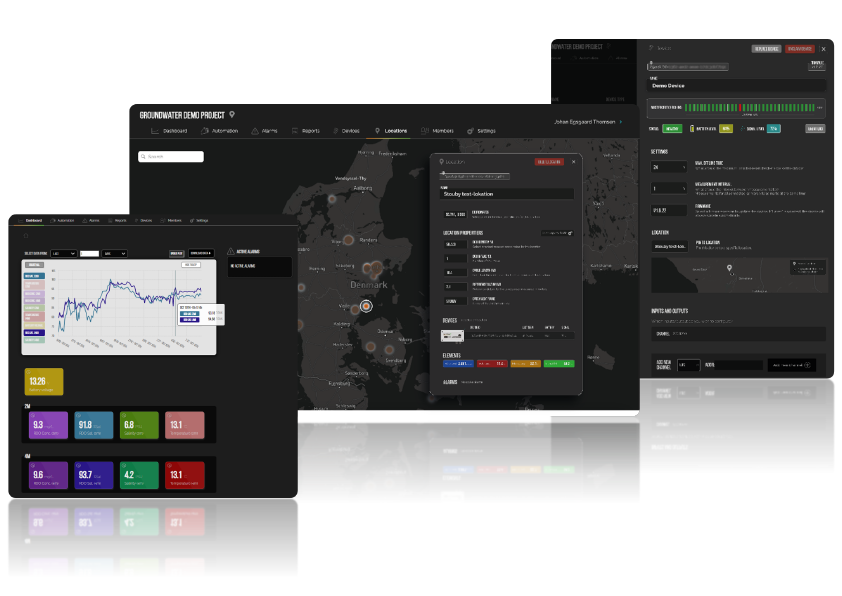 This user-friendly interface allows you to monitor critical information, access historical data, and configure essential settings, all in one place. Let's explore the key features and functionalities of the Dashboard: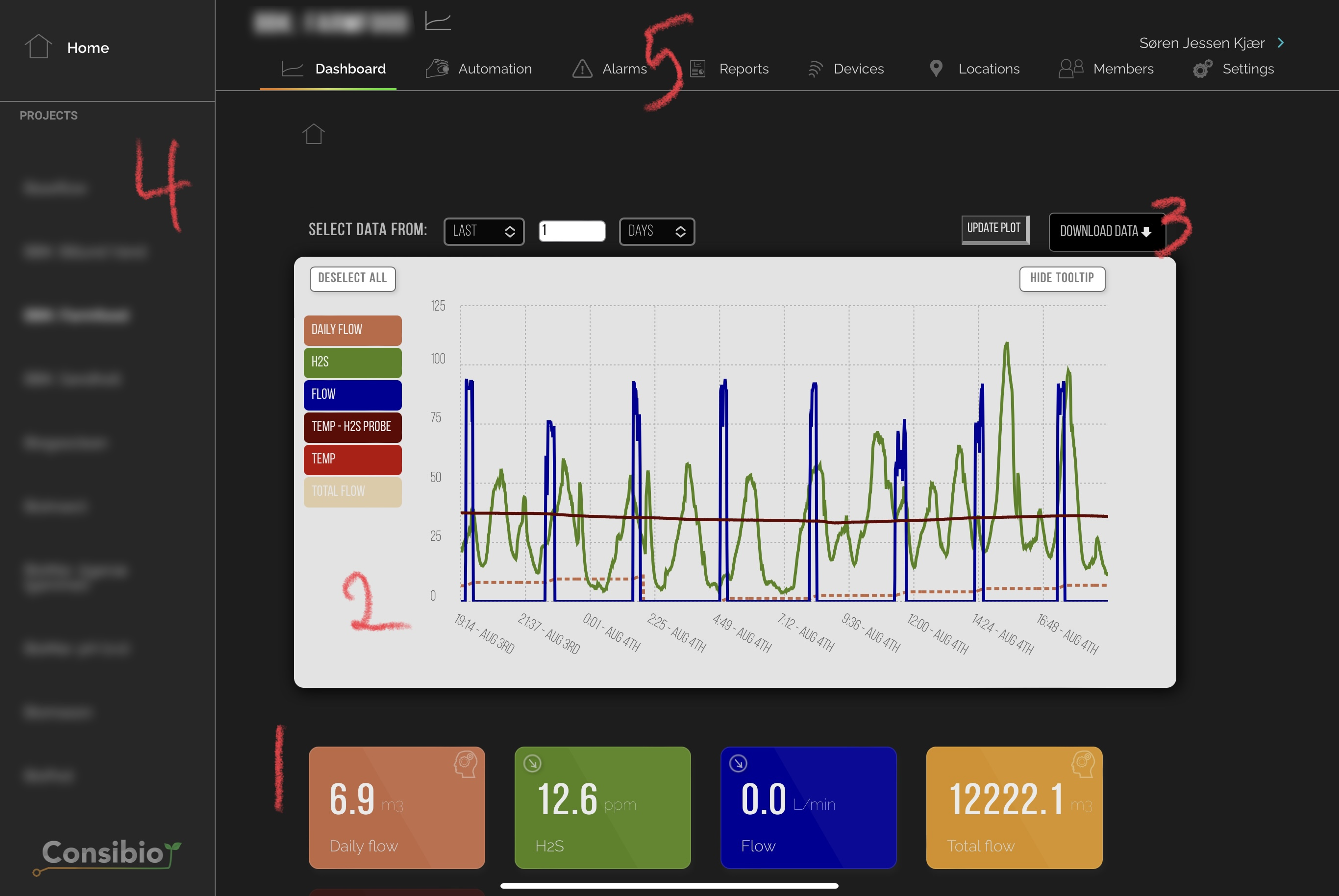 1. Real-Time Data (Elements): Upon logging in, you're greeted with real-time data displayed as color-coded tiles known as "Elements." Each Element represents a specific sensor or actuator, showcasing vital data at a glance. The tiles are updated continuously, allowing you to stay informed about ongoing processes.
2. Historical Data Line Chart: The Dashboard also offers a line chart to visualize historical data trends. You can select a custom time interval or choose the latest XX hours to view data from that specific period. Simply press "Update," and the chart will present a clear representation of your selected data.
3. Data Download Option: For deeper analysis, you can download your data in two formats: CSV for raw data and image files for the line chart. This feature enables you to save, share, and work with the data offline, ensuring seamless integration with your workflows.
4. Project Navigation: On the left side of the Dashboard, you'll find a convenient project browser. Here, you can easily switch between different projects, granting you effortless access to multiple IoT endeavors within your account.
5. Top Toolbar for Project Management: At the top of the Dashboard, you'll discover a versatile toolbar with essential tools for managing your projects effectively:
Automation Rule Setup: Set up automated actions and responses based on specific conditions to streamline your operations.

Alarms: Configure alarms to receive timely notifications when critical events occur.

PDF Report Setup: Generate detailed reports and summaries for comprehensive analysis and documentation.

Members: Manage your project team, assign roles, and promote seamless collaboration.

Devices: Configure individual devices, ensuring they are integrated optimally with your project.

Locations: Visualize device placement on a map, automatically detected for convenient monitoring.

Settings: Customize your project preferences and configurations to match your specific needs.

User Profile: Access your user profile to review and update personal information, including contact details for SMS alarms, and password settings.
The Consibio Cloud Dashboard empowers you with real-time insights, historical data analysis, and efficient project management tools. With its intuitive interface and powerful features, you can effortlessly monitor and control your IoT projects, making data-driven decisions for optimal outcomes.