The Report tab in Consibio Cloud allows for automatic generation of PDF reports, which will be sent directly to the email connected to the user. Follow this step-by-step guide to set up your PDF reports: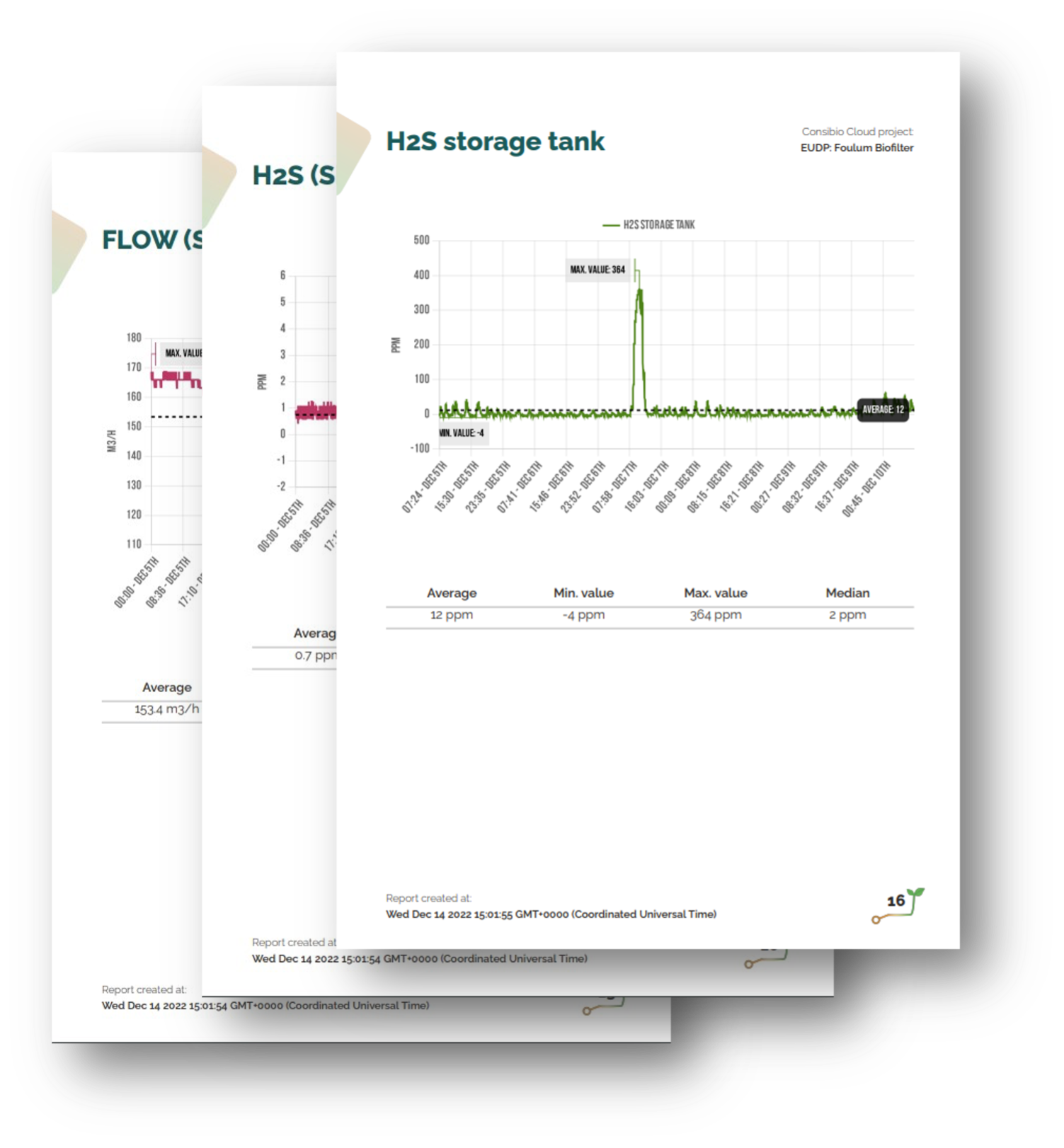 Step 1: Navigate to the Report Tab
Log in to your Consibio Cloud account.
Navigate to the Report tab in the main menu.


Step 2: Add a New Report Configuration
Click on "Add new Report Configuration" to create a new report.


Step 3: Set Up the Report
Click on the "New report tile" to open a new window for report configuration.
In the new window, set the following parameters:

Name: Give your report a descriptive name to easily identify it later.
Reporting Interval: Choose the interval at which you want the report to be generated (e.g., weekly, bi-weekly, monthly).
Select Elements: Choose the specific elements (data points) that you want to include in the report.
Send to Your Email: Decide if you want the report to be sent to your email. If set to "true," you will receive the report directly in your inbox.





Step 4: Team-wide Option for Reports
Every member of your team will have the option to decide if they want the report sent to their email or not.
This ensures that each team member can individually customize their report preferences based on their needs.
By following this simple step-by-step guide, you can set up automatic PDF reports in Consibio Cloud, allowing you and your team to stay informed with valuable insights delivered directly to your email. Enjoy the convenience and efficiency of automated reporting for your IoT projects!